Our Purpose
We deliver science based fitness and health knowledge and help people to unlock their potential through our numerous world class certification courses and workshops
Meet Our Team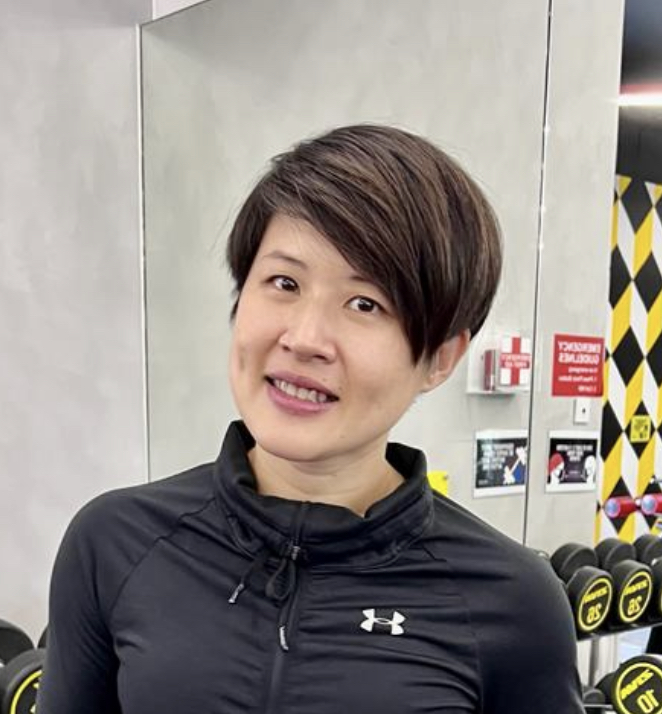 Colette
ISSA Certified Elite Instructor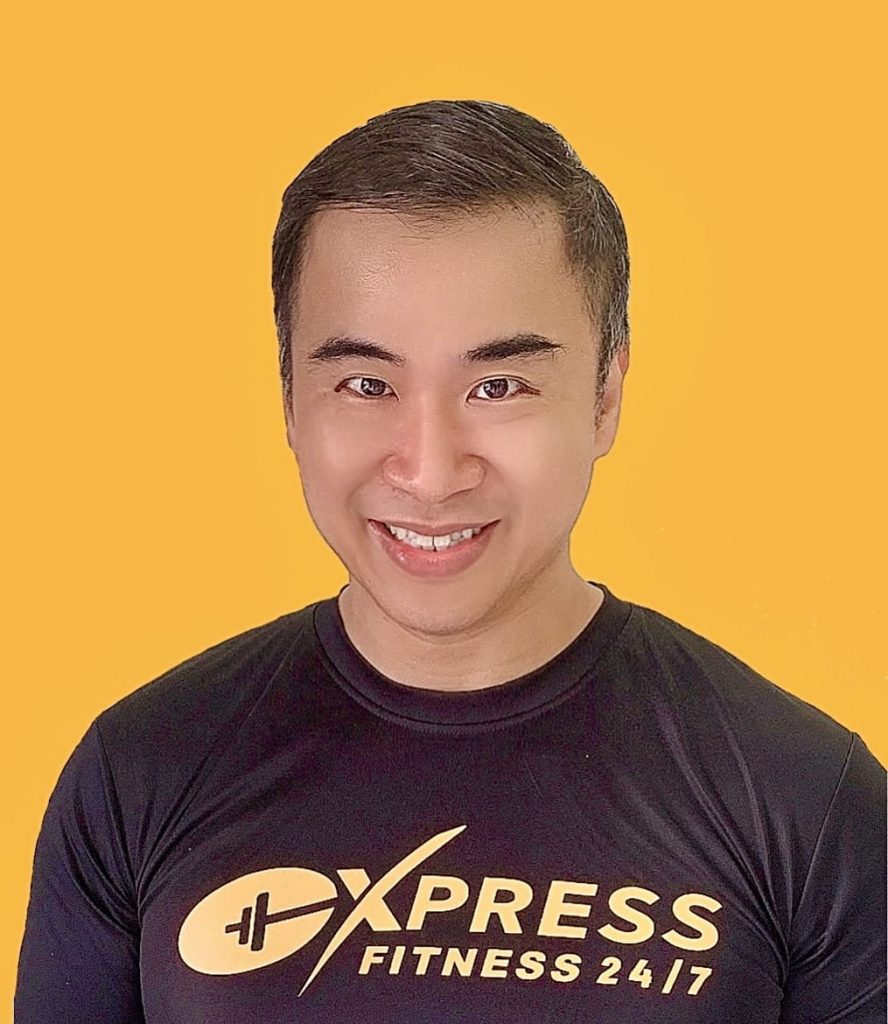 Andrew
ISSA Certified Senior Instructor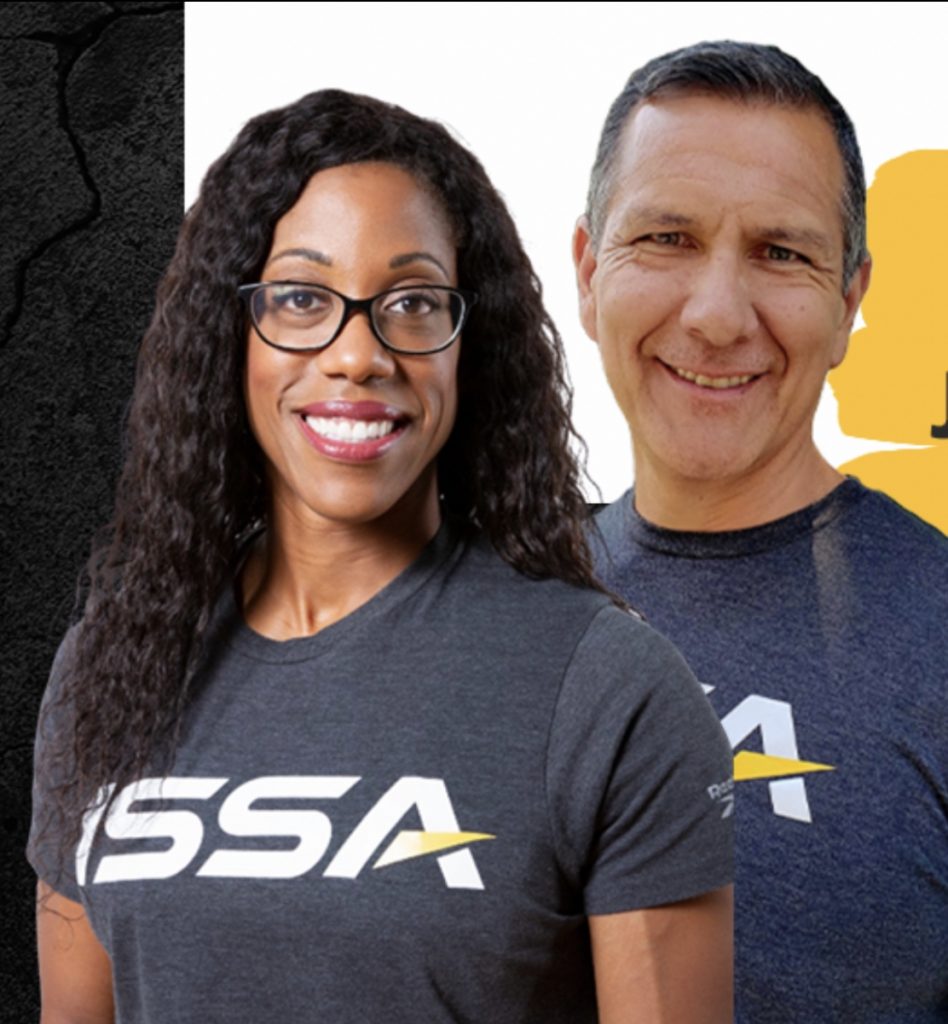 Jenny & Dan
ISSA Educators
Attend, Learn & Have New Experiences in
Fitness Health & Wellness
Career & Passion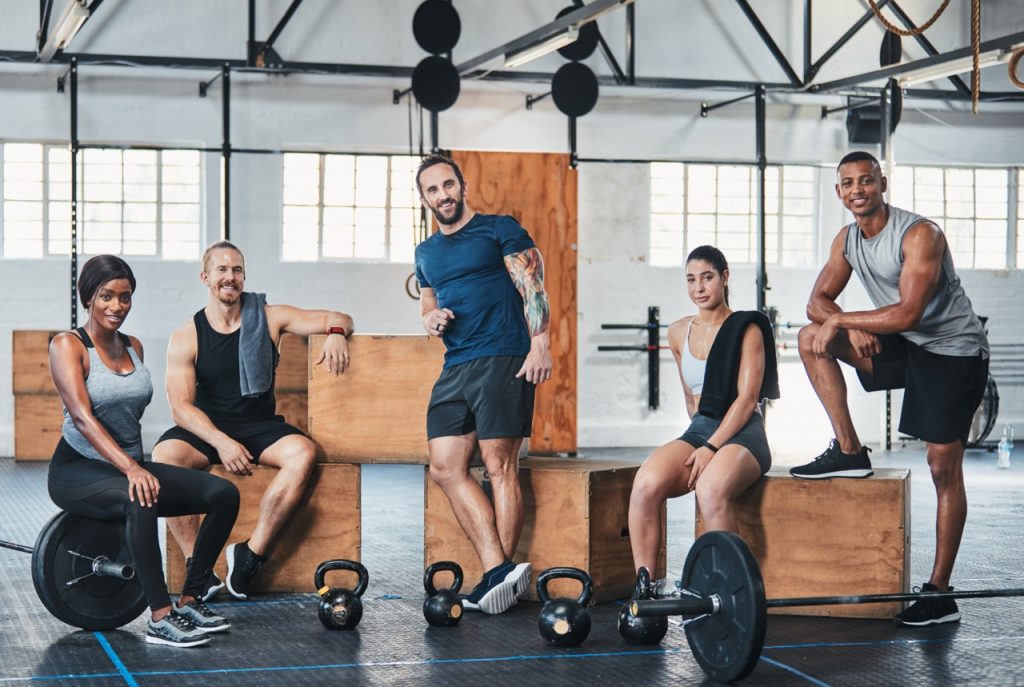 Fitness Experts
Become an expert in your chosen fitness training domain and partner with our Master Trainers.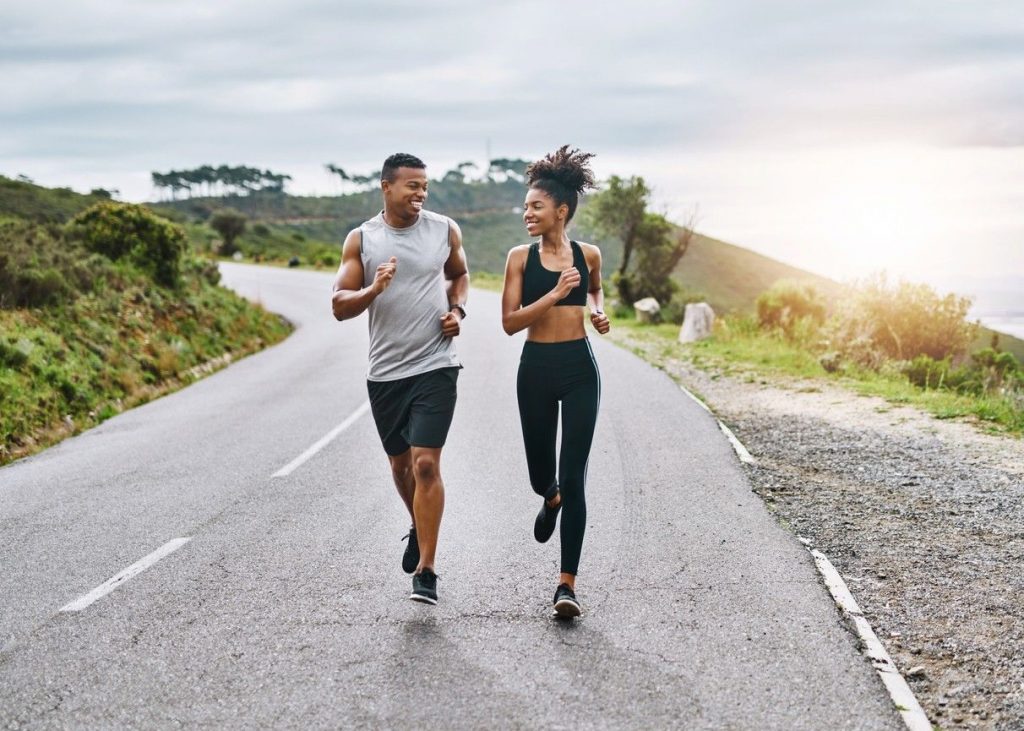 Lifestyle Coach
Discover both performance & a fully engaged to training. Achieve things that you never thought attainable.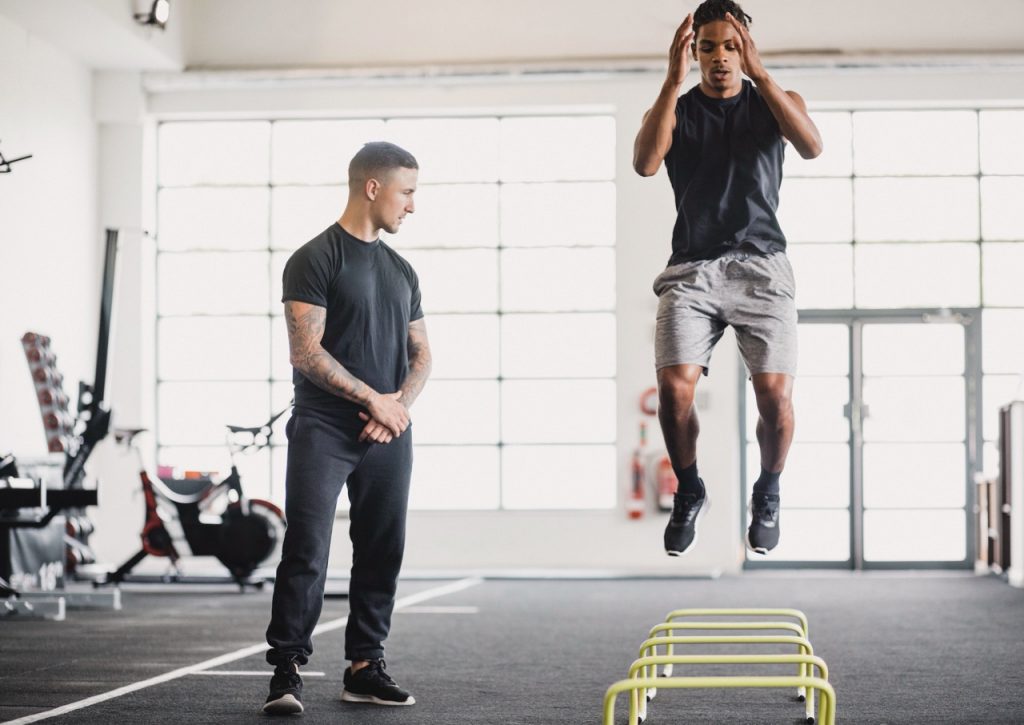 Personal Trainer
Connect with a certified personal trainer who is invested in helping you to succeed.
ISSA Academy Malaysia Privacy Policy
---
This Privacy Policy describes our policies on the collection, use, and disclosure of information about you in connection with your use of our services. In this policy, when we say "Website," we mean https://issaacademymalaysia.com and any other microsites or mobile websites that we operate or use. "App" refers to our mobile application that we make available for download on your personal device. "Social Media Pages" are the official social media pages we operate on Facebook, Twitter, YouTube, LinkedIn, Pinterest, Instagram, and other social media platforms. If you have any questions about anything in this Privacy Policy, please email us at info@clarkhatchinternational.com
1. INFORMATION WE COLLECT
We collect different types of information about our customers and Website visitors. In the past 12 months we may have collected:
Contact Information– We may collect contact information, which includes personal information like name, email address, phone number, and physical address.
Location Information– We may collect your location data in connection with your use of our Website, including geolocation, beacon based location, and GPS location. Our collection may depend on your device's settings for location services.
Device Information– When you visit our Website, interact with our Social Media Pages or online ads, or open our emails, we learn about your browser type and version, type of computer or mobile device, browser language, IP address, and other technical information about your device.
Demographic Information– We may have access to demographic details about our Website users such as birthdate, gender, zip code, and other similar details.
Payment Details– We may collect your payment information in connection with an order or your account.
Call, Text, and Email Records– If you call, text, or email our customer service agents, we may keep records of those conversations. Our calls with you may be monitored and recorded for quality purposes.
Website Interactions– We collect information about your interactions with our Website including pages visited, interest in content, access times, search activity, the pages that you view, and other surfing behavior.
Submitted Content– We collect any content you submit to our Website, App, Social Media Pages, or to us in person including photos, videos, posts, or review contributions. This information could include personal information, depending on what information you provide.
Profile Information– We may have access to profile details about consumers such as your preferences and Website behavior.
User Contacts– We collect information you submit to us or choose to share with us from your personal device when you invite others to join or become your friend on ISSA and TRX.
2. HOW WE COLLECT INFORMATION
We may collect the information described above directly from you, from third parties we partner with, or through cookies or other automated means. These sources may include:
You– We collect information directly from you, whenever you: make a purchase; visit our Website; contact us with questions or comments; upload content; enter our contests, sweepstakes, or promotions or contests or sweepstakes we are affiliated with; create an account; update your account profile; write a review; or use or like our Social Media Pages.
Your Device or Browser– Certain information is automatically collected from your device or browser and analyzed when you visit our Website or interact with our Social Media Pages or online advertising.
Third Parties– We work with third parties who provide services to us such as payment processors, analytics, research, or advertising companies. Your information may be collected and processed independently in accordance with the third parties' own privacy notices. These third parties may share information they have collected with us.
Social Media Platforms– Social media platforms share information with us. You can learn more about how social media platforms collect and use your information by reviewing their privacy policies and settings.
Cookies– We use cookies, web beacons, tags, scripts, pixels, and other similar technologies to automatically collect information when you visit our Website. We also contract with third party advertising or analytics companies to serve you online ads on other websites. These companies use cookies or similar technologies to collect information about your interactions with our Website and interactions with other websites. These advertising companies may use and share the information gathered to deliver ads more tailored to your interests. Any information collected by us or by third parties through the use of cookies or similar technologies may be linked with other information we collect about you. For a more thorough explanation of what cookies are and how they operate, please visit aboutcookies.org or allaboutcookies.org.
3. HOW WE USE THE INFORMATION WE COLLECT
We may use the information we collect for the following business purposes:
Fulfilling Your Requests– Fulfilling your orders and other requests, including, but not limited to, processing your transactions and populating forms for future transactions.
Advertising– Presenting advertising online, by email, or through other communication channels, including through partnerships with social media platforms and internet search engines.
Understanding Our Customers– Analyzing your activity with us (including your interactions with our Website, Social Media Pages, App, and emails or other forms of communication), monitoring the effectiveness of our advertising and communications, and analyzing trends and statistics.
Personalization– Using your preferences and other collected information to personalize our relationship with you, including presenting customized communication, advertising and experiences on our Website, emails, and ads on social media.
Communications– Communicating with you about our services, responding to your inquiries, and providing you certain administrative, transactional, or legal messages.
Promotions– Running contests, sweepstakes, or other promotions.
Customer Experience– Serving content on our Website, and Social Media Pages, developing our services, and constantly improving our customers' experience, including but not limited to, troubleshooting customer service issues and improving Website functionality.
Security– Protecting ISSA, TRX, our suppliers, our instructors and our customers from fraud, security threats, and other illegal or harmful activity.
Legal Obligations– Complying with legal and regulatory requirements and responding to requests from courts or other government bodies.
Terms and Conditions
---
These Terms and Conditions apply to our websites, microsites, and mobile versions of these websites (collectively, the "Website") that expressly adopt and display or link to these Terms and Conditions, as may be revised from time to time, and that are owned, operated or controlled by ISSA Academy Malaysia (IAM) , a Malaysia company under Clark Hatch International Sdn Bhd. And most products under IAM is authorized by either We'R Fitness Sdn Bhd or ISSA (ISSA), LLC, a Missouri limited liability company, its parents, affiliates, and subsidiaries (collectively, the "Company").
BY ACCESSING, BROWSING, AND/OR USING THE PAGES OR SERVICES POSTED ON THE WEBSITE, YOU (the "User") AGREE TO THESE TERMS AND CONDITIONS. IF YOU DO NOT WISH TO BE BOUND BY THESE TERMS AND CONDITIONS, PLEASE DO NOT ACCESS, BROWSE, OR USE THE WEBSITE.
Product and Services Terms
ISSA Certification: There are two types of self-paced certificate programs: Core programs and Specialization programs. Each course has an allotted completion period allowed. This time frame may vary from course to course. You can find the course completion period and expiration date for your course by looking at your course record in your student portal by logging into your account at issatrainer.com. If you fail to complete the program requirements within the allotted time, extensions may be provided for an additional fee. Completion of the program beyond the final extension period requires re-enrollment. Students must submit all course quizzes, score 75% or better on all sections of either a seminar, home study or online examination, as well as submit a copy of an Adult CPR/AED Certification within the defined enrollment period. In order to obtain certification and remain in good standing with ISSA, you must be current on all payments. If you have selected an ISSA Payment Plan for this course, your certificate will not be issued until you have paid at all the total order amount. Your course progress will be monitored and your certification may not be issued if fraudulent activity is suspected. ISSA reserves the right to require a student to complete a proctored exam to demonstrate mastery of the course content if fraudulent activity is suspected.
TRX Certification: There are two types of TRX certification programs: Online certificate and In-person programs. The online course has a completion period allowed. The time frame may vary from course to course. You can find the course detail by either calling us or email us to enquire. If you fail to complete the program requirements extension may be provided for an additional fee. Nevertheless, if you fail to notify us your inability to attend the physical class 24 hours before the commencement of class, replacement may not be provided for an additional fee.
Eligibility: In order to sit for a certification examination, the ISSA Board of Directors requires that candidates are 18 years of age or older and hold a valid Adult CPR and AED certifications from an approved CPR/AED provider, such as the American Red Cross, American Heart Association, the Emergency Care & Safety Institution (please contact your Success Coach to confirm that any other provider has been approved). Your enrollment and completion of an ISSA examination implies that you are confirming you meet the minimum age requirement.
Shipping; Delivery: In-stock items normally ship in 2 business days for orders placed before 12:00 p.m. (noon) PST, Monday through Friday, excluding holidays. Access to online courses may take 2 business days to process. International orders (placed from outside the United States) must be paid for by credit card or wire transfer. Due to the variance of international shipping rates, the Company will add the exact shipping charge to your purchase order.
Promotions and Discounts: Periodically, the Company offers promotions or discounts that, if entered at the time of purchase, will be immediately reflected in the purchase price. Most promotions and discounts are offered with specific terms and conditions, including eligibility conditions, so customers are advised to review these terms and conditions in advance of purchase. Please note that promotions and discounts are not stackable – only one promotion or discount can be applied to an order and that, after the initial purchase, adjustments to the purchase price for promotions or discounts will only be honored if presented to your Success Coach within 30 days of the original purchase. Company's promotions, discounts, and guarantees will change from time to time.
In addition to the terms and conditions above, all promotions are subject to the student remaining current on all associated payment plans. The event of a default at any time invalidates promotions associated with the purchase of products or services.
Taxes: In certain jurisdictions your purchase maybe subject to tax. Any sales tax or GST, fee, or charge of any nature imposed as a result of the sale by any governmental authority, shall be paid by the User in addition to any purchase price. All prices listed on the Website are exclusive of tax. Company may charge the User for any applicable taxes at any time, including after the initial purchase.
Payment Options: The Company accepts cash transfer to the Company account. If for any reason payment is incomplete or untimely, your account will be placed on hold and you (or, if you are a fitness or educational partner, your students or employees) will be unable to access or complete any online material, quizzes or exams until full payment of the then due amount, plus any fees, is received, processed and approved. The Company has the right to reject any order and/or to limit quantities on any order, for any reason at its sole discretion.
Installment Plans: The Company may offer installment payment plans for some products and services. Contact us at info@clarkhatchinternational.com for more details. A valid form of payment must be provided in order to enter and maintain an installment plan. Cancellations of a payment form does not excuse you from making the remaining installment payments. Except to the extent restricted by applicable law, the Company may declare your plan to be in default if: (a) we are unable to process a payment when due or a full payment is not received and you do not then make the full amount of such payment within five (5) business days of the scheduled due date; or (b) any event occurs that, in our reasonable judgment, significantly impairs the prospect of performance of your payment obligations. If we determine an event of default has occurred, we may, immediately and without advance notice, suspend or terminate your ability to have continued or future access to the Products and Services, to revoke your certification, if any, and refuse to recertify you.
Refund Policy: All sales are final. Refunds are not provided on all the products.
DISCLAIMER: COMPANY AND ITS LICENSORS DO NOT WARRANT OR GUARANTEE THE ACCURACY, RELIABILITY OR COMPLETENESS OF THE WEBSITE CONTENT OR REPRESENT THAT THE WEBSITE OR THE WEBSITE CONTENT IS ERROR FREE OR CAPABLE OF OPERATING ON AN UNINTERRUPTED BASIS. THE WEBSITE and COMPANY'S PRODUCTS AND SERVICES ARE PROVIDED "AS IS" AND "AS AVAILABLE" AND WITHOUT WARRANTY OF ANY KIND. TO THE FULLEST EXTENT ALLOWABLE UNDER APPLICABLE LAW, ALL WARRANTIES, WHETHER EXPRESS OR IMPLIED, ARE HEREBY DISCLAIMED, INCLUDING, BUT NOT LIMITED TO, ANY IMPLIED WARRANTY OF MERCHANTABILITY, FITNESS FOR A PARTICULAR PURPOSE, TITLE AND NON- INFRINGEMENT. No oral or written statement by any Company employee or representative shall create a warranty or modify this section. Certain jurisdictions do not permit the exclusion of implied warranties, so the forgoing exclusion may not apply to you.
You and those with whom you work or provide exercise advice should always review the instructions and recommendations of the manufacturer of any exercise equipment before use, even equipment that appears in any Company product, as the manufacturer's instructions and recommendations may have changed since the publication of the Company product. YOU EXPRESSLY AGREE that the Company is not responsible for harm that may arise from the use or misuse of any exercise equipment by you or any person to whom you provide exercise advice or instruction.
MEDICAL DISCLAIMER: The Company, its licensors and contributors are not engaged in rendering medical, legal or other professional advice of services and the content of the Company's products or services or its websites and marketing materials are not intended to take the place of such advice. If such advice or other expert assistance is required, the service of a competent professional should be sought. Please consult a physician or other appropriate professional before using any of the information, services, products or other resources you may find in the content of the Company's products or services or the Company's websites and marketing materials, or other resources mentioned or made accessible through the Company's websites. The Company does not endorse, sponsor or guarantee any of the information of others, including advertisers, providers or partners, that may be accessible or made available on its websites or in its marketing materials or posted by any users who are not officers, directors, employees, representatives or agents of the Company. The Company does not guarantee that the use of any of its study or preparation materials or tools guarantees success on the certification exam or of future employment.
DISCLAIMER: NO ENDORSEMENT OR AFFILIATION: Without limiting the forgoing, the Company makes no representations or warranties and assumes no liability regarding the background, suitability or qualifications who may participate in Workshops or other live events, whether as providers (independent contractors who serve as instructors or trainers, staff of the facility or other non-employees of the Company present at such events) or as recipients of the Company's products or services. Participants are solely responsible for making their own inquiries regarding the suitability of such individuals.
Limitation of Liability: USE OF THE WEBSITE IS AT THE USER'S OWN RISK. TO THE FULLEST EXTENT ALLOWABLE UNDER APPLICABLE LAW, COMPANY AND ITS LICENSORS SHALL NOT BE LIABLE FOR ANY DIRECT, INDIRECT, INCIDENTAL, SPECIAL, CONSEQUENTIAL OR PUNITIVE DAMAGES ARISING OUT OF OR RELATED TO: (I) USE OR MISUSE OF THE WEBSITE OR THE WEBSITE CONTENT;
(II) INABILITY TO ACCESS OR USE THE WEBSITE OR THE WEBSITE CONTENT; (III) ANY LOSS OR CORRUPTION OF DATA OR INFORMATION SUBMITTED VIA THE WEBSITE; (IV) ANY COMMUNICATIONS OR SERVICES PROVIDED BY, OR REQUESTED FROM, COMPANY VIA THE WEBSITE; OR (V) ANY PERSONAL INJURY (INCLUDING DEATH) OR PROPERTY DAMAGE RESULTING FROM ACCESS TO OR USE OF THE WEBSITE. THE FOREGOING LIMITATIONS OF LIABILITY SHALL APPLY WHETHER THE CLAIM IS BASED ON WARRANTY, CONTRACT, TORT, OR ANY OTHER LEGAL THEORY, AND WHETHER OR NOT COMPANY IS ADVISED OF THE POSSIBILITY OF SUCH DAMAGES